ARON SRL was founded as a company for the design and construction of plastic equipment for pressure fluids and on specific requirements.
The continuos experimentation, know-how and "genius" of the founder made it possible to patent specific products in the field of ecology and industrial filtration, which were soon appreciated by the most demanding customer (qualified companies, Universities and Research Centers).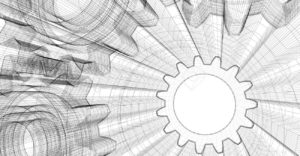 Our business is aimed at companies operating in the following areas:
chemical
petrochemical
steel
electricity and wind energy production
fish-breeding
port services and anti-pollution services
water treatment
The materials we normally use for production are PE, PP, ABS, PETG, PVC, Titanium.
The trained and skilled personnel, as well as the well-equipped workshop allow us to realize with the maximum flexibility and professionalism special pieces, curves, tees, flanges also for large diameter pipes, tanks in PP and PE made from slabs, waterproof coatings for tanks, manufacturing on drawings.
In the aquaculture sector for offshore fish breeding, we have developed a remotely controlled feeder for the distribution of fish-feed in submerged cages at 10 meters below sea level.
For microalgae breeding, we have developed, designed and implemented a photo-bioreactors based culture plant.
In the field of sea water treatment and reuse, like fish-breeding farms and large aquariums, we have been building Protein Skimmers for many years by now, which proved also to be excellent adjuvants in salt water pre-treatment for reverse osmosis plants.
Our Contacts: on this page!.